If you're buying a new iPhone, the next stage after deciding which iPhone to buy is to get a case to keep your device safe when you inevitably drop it. Another good reason to use a case is that when you want to upgrade in a few years' time you'll get more money if you trade in an iPhone that's in good condition.
There are so many different kinds of cases you can buy. Most offer protection for your iPhone, but some are more versatile than others. You can buy cases that double up as wallets, cases that are super thin so they don't add a load of bulk to your iPhone, and cases that are clear so you can see what color your iPhone is.
Whether you're looking for a protective case, a clear case, a MagSafe case, a designer case, or a wallet case for your new iPhone, we're 'on the case' to help you find the best.
Below you'll find details of the best iPhone 14-series cases from some of the best brands in the industry. Most of the cases we've listed are available to buy from the manufacturer or Amazon, if you want to get faster shipping with Prime. While we haven't been able to thoroughly test all these cases, they are from trusted manufacturers who have manufactured cases we have tested in the past.
Do I really need a case for my iPhone?
Apple loves to emphasise the durability of its iPhones. For example, their screens are protected by a Ceramic Shield front, and the latest iPhones are water-resistant to a maximum depth of 6 meters for up to 30 minutes. But iPhones do get broken–and it is costly to repair them. Read: Apple repairs: price guide and how long repairs take.
You might think you can avoid buying a case if you sign up for AppleCare+, Apple's insurance policy that costs from $79/£69 for two years depending on your iPhone. If you have an AppleCare+ policy Apple will replace or fix an iPhone that gets broken accidentally–but you'll still have to pay $29/£25 for screen damage and $99/£79 for other damage. Read: Will Apple replace a broken iPhone? Your rights explained.
With this in mind, our recommendation is clear: get a case!
1.  Folio Case: Shieldon Folio Case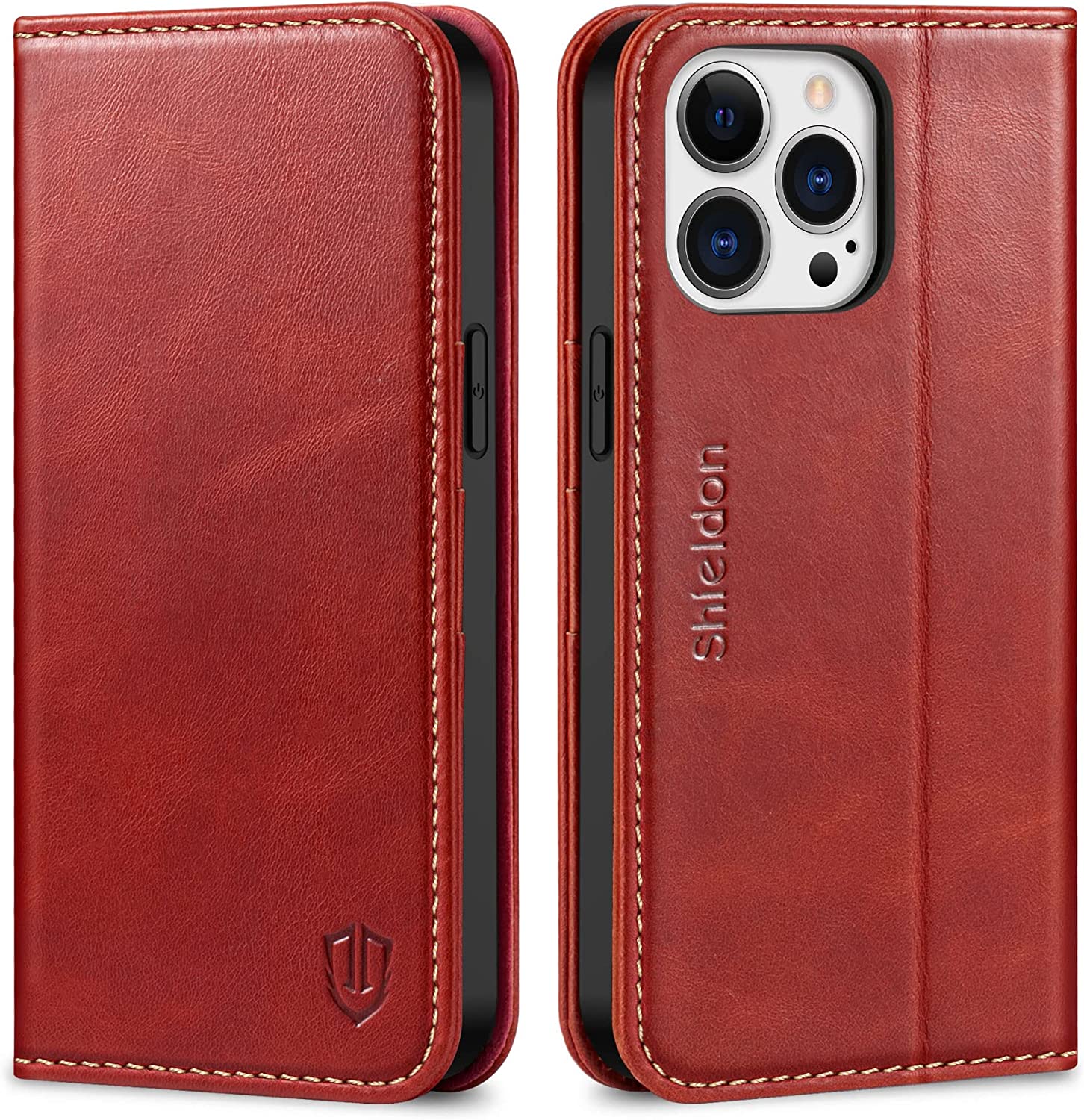 This leather folio case from Shieldon protects your iPhone and doubles up as a wallet with three card slots and a cash compartment–there's even RFID-blocking technology included for the particularly cautious. Your iPhone is protected with shockproof edges and lips around the camera lenses. There's also a handy kickstand so you can position your phone at the ideal viewing angle. Shieldon offers a lifetime warranty.
Available for iPhone 14, iPhone 14 Pro and Pro Max:
MagSafe compatible? No.
2. Antibacterial Case: OtterBox Symmetry+ Clear Antimicrobial Case with MagSafe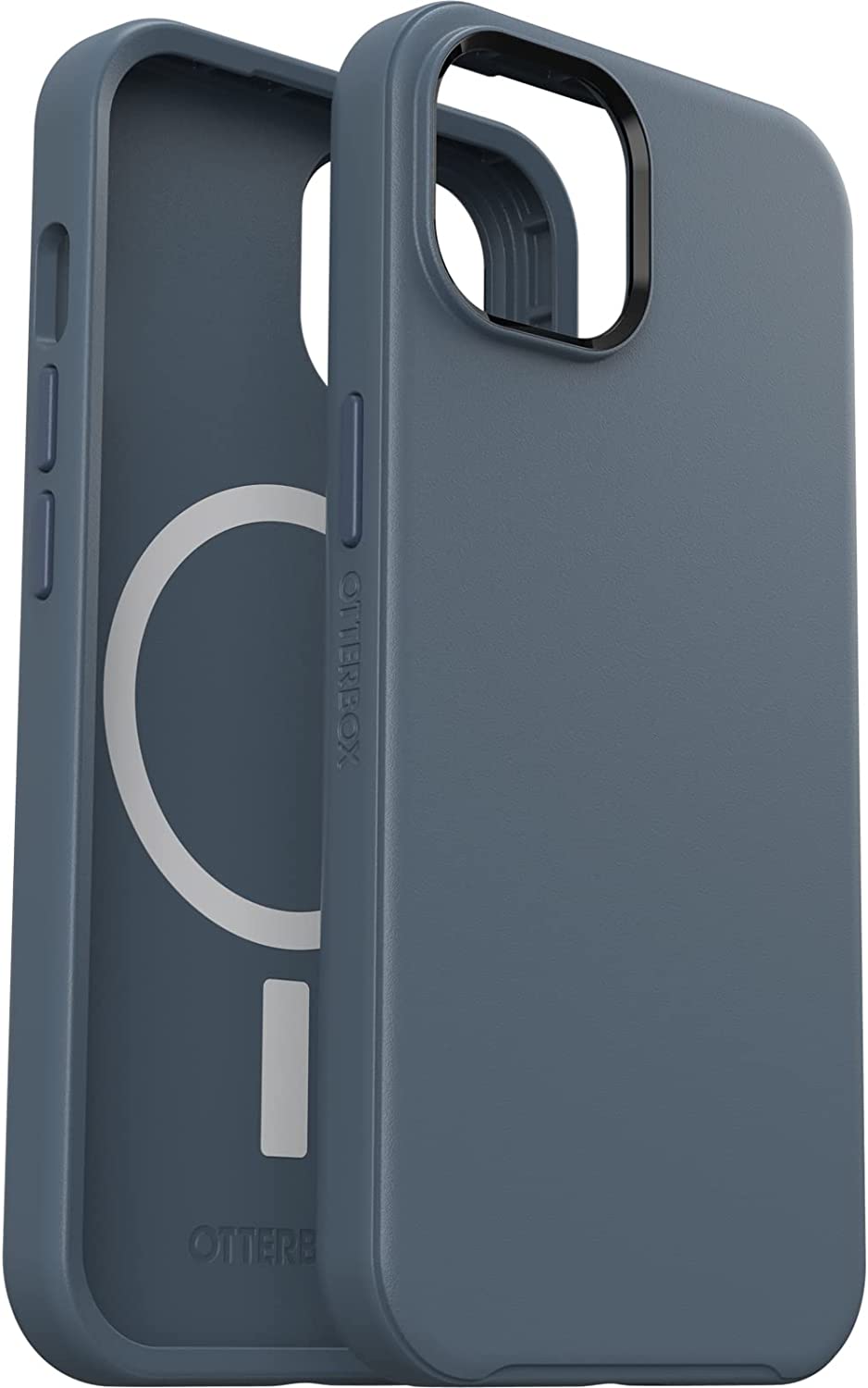 The Symmetry+ case from OtterBox doesn't just protect your iPhone, it also banishes germs! (It features antimicrobial technology that helps protect against many common bacteria.) OtterBox puts its cases through thousands of hours of drop testing, so you can be sure that, despite being ultra-slim, it can protect your iPhone from drops and scrapes.
In addition the case has raised edges to protect your camera and screen. It's compatible with MagSafe and comes in a range of colors. There is no screen cover included, so we suggest getting a screen protector too.
Available for iPhone 14, iPhone 14 Pro and Pro Max:
MagSafe compatible? Yes.
3.  Rugged Case: Tech21 Evo Max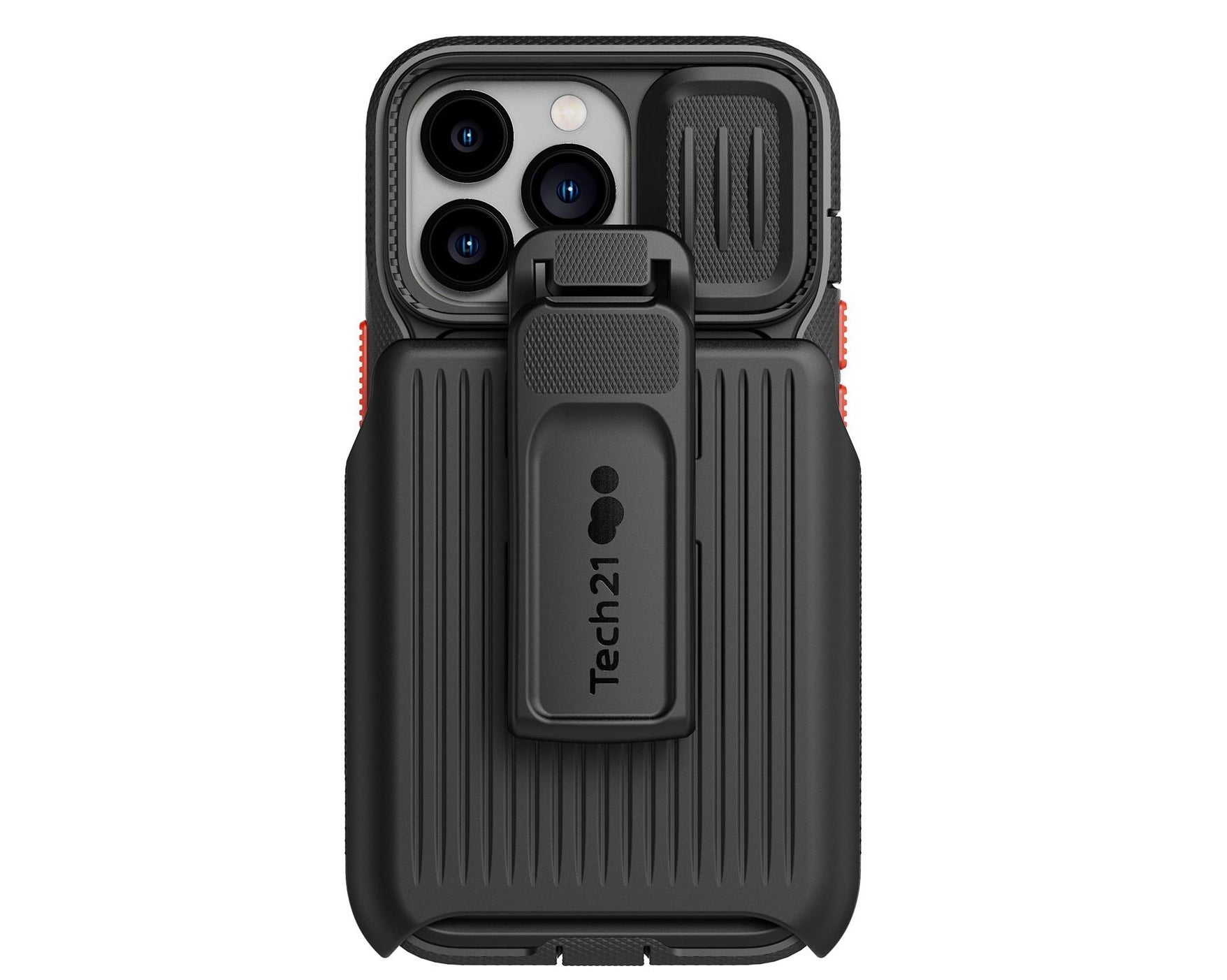 Tech21's Evo Max is designed to protect an iPhone in extreme conditions: it can withstand a drop from 20ft (6.1m), according to the company. It's made from rugged materials with extra layers of super-strong impact protection. There's a clip-on holster so you can attach it to a belt, with the clip doubling up as a kickstand for viewing the screen. There's also a sliding camera cover to keep dust and dirt away from the lenses.
Available for iPhone 14, iPhone 14 Pro and Pro Max:
MagSafe compatible? Yes.
4. MagSafe Case: ESR Classic Kickstand Case with HaloLock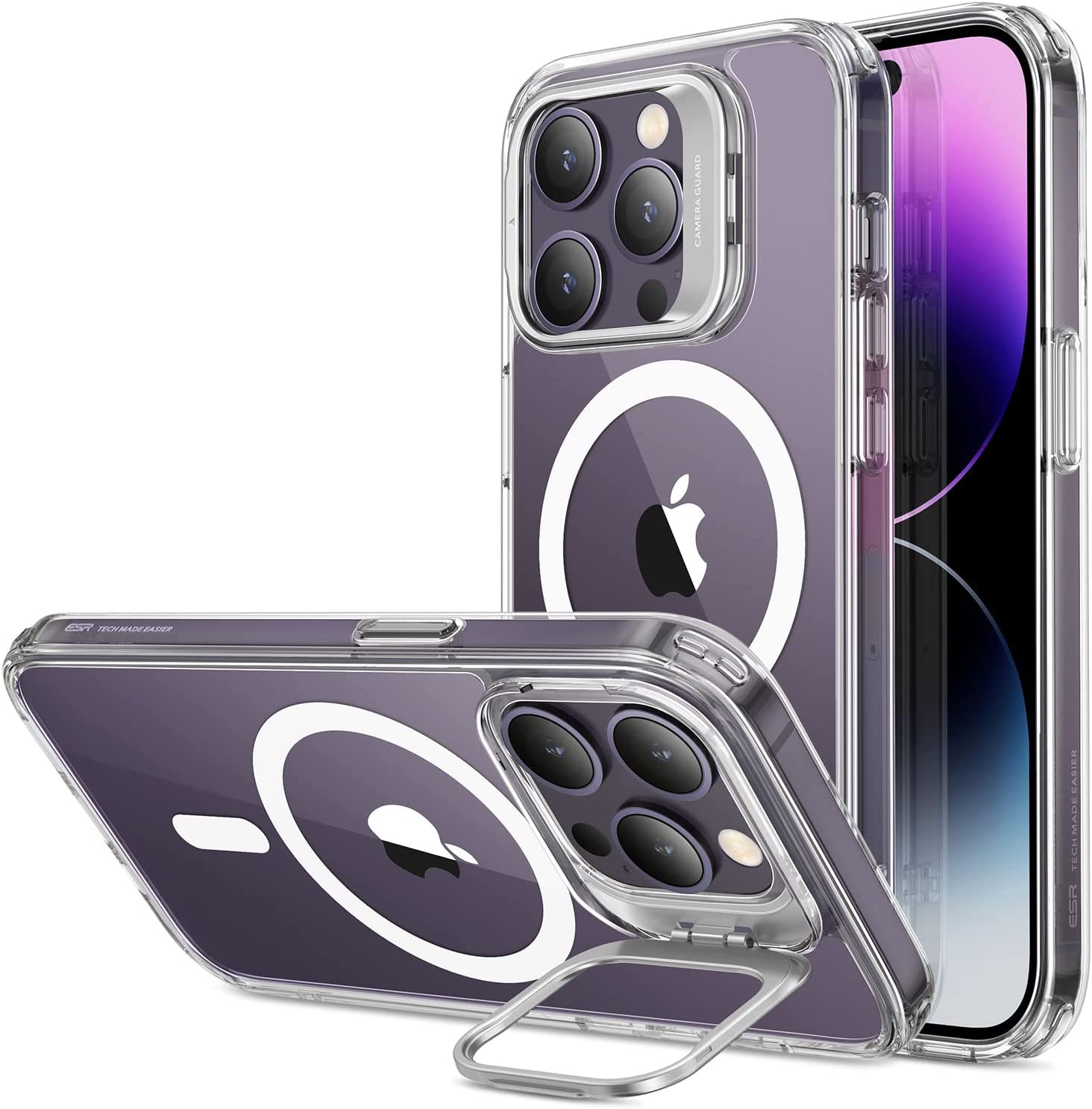 ESR's Classic Kickstand case has powerful built-in magnets, making it a good option for use with MagSafe and also Evo's own magnetic HaloLock accessories. In terms of iPhone protection, it's made from a durable zinc alloy and features raised edges and extra protection on the corners. There is a camera cover on the rear that doubles up as an adjustable kickstand that's adjustable between 0 and 85 degrees.
Available for iPhone 14, iPhone 14 Pro and Pro Max:
MagSafe compatible? Yes.
5. Thin Case: Totallee Thinnest Clear iPhone Case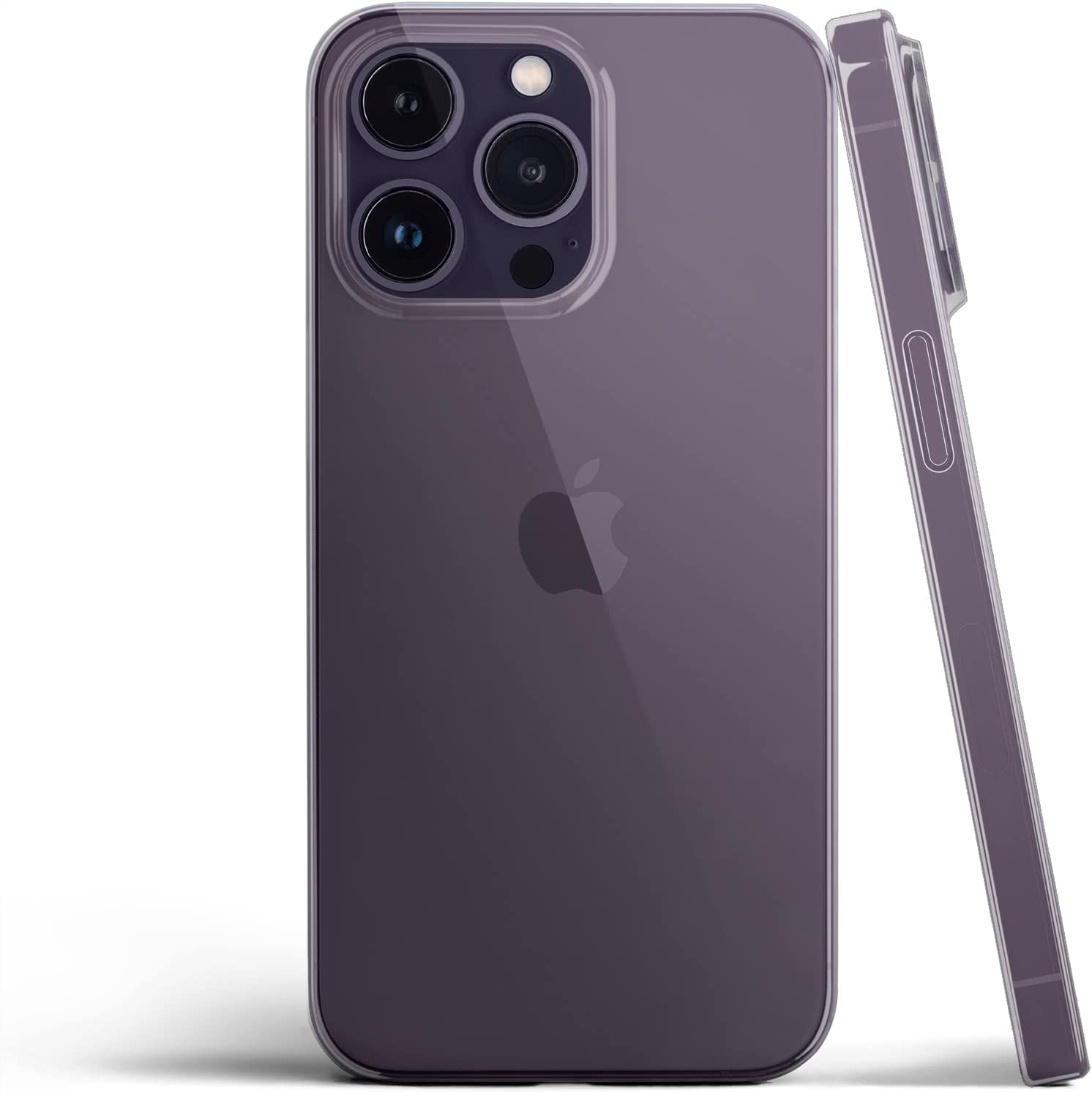 The Totallee Thinnest Clear iPhone case is transparent, so you can still see the color of your iPhone. Plus it's thin and lightweight, so it won't add bulk or weight.
The case has a raised lip around the camera to prevent damage to the lens. It doesn't include a screen protector so you might want to buy one separately.
Available for iPhone 14, iPhone 14 Pro and Pro Max:
Ships to UK, including approx $7.80 taxes.
MagSafe compatible? Yes.
6.  Protective Case: Casetify Bounce Case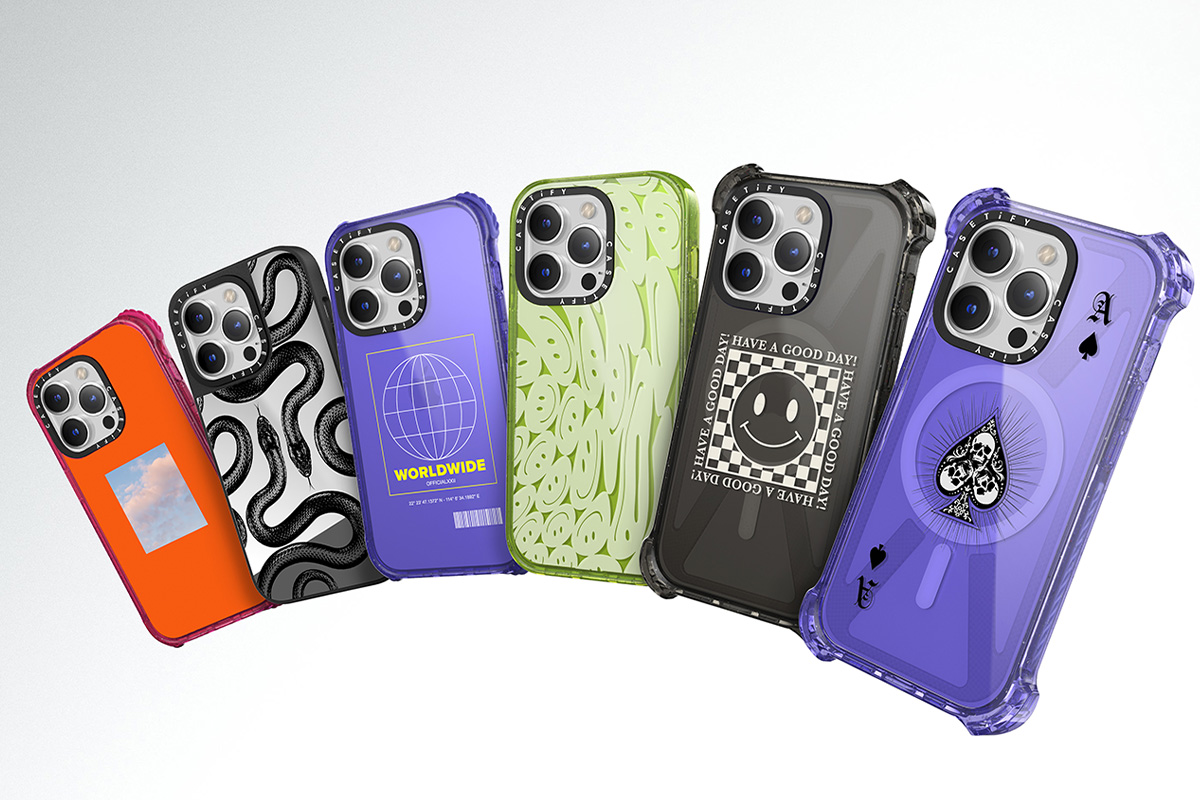 If you're looking for a protective case, consider Casetify's Bounce Case: it's called that because it's designed to withstand being dropped. Actually, it's tested to withstand over 156 drops on all angles and falls from up to 21.3 feet, according to the company. But the protective nature of the case doesn't mean it's not fun: Casetify have some lovely unique designs as well as options inspired by Sailor Moon and Harry Potter.
The case includes "Bounce Corners," which Casetify describes as the result of drop-testing hundreds of smartphones and identifying that a device's most vulnerable points were located in the four corners. The compression ribs with three air cavities allow for a cushioned contraction and bounce-back in the event of a fall, according to the company. They are constructed from a material called EcoShock that is 40% plant-based and made sustainably, so they have great environmental credentials too.
Available for iPhone 14, 14 Plus, Pro and Pro Max:
Ships to the UK.
MagSafe compatible? Yes.
7. Leather Case: Mujjo Full Leather Case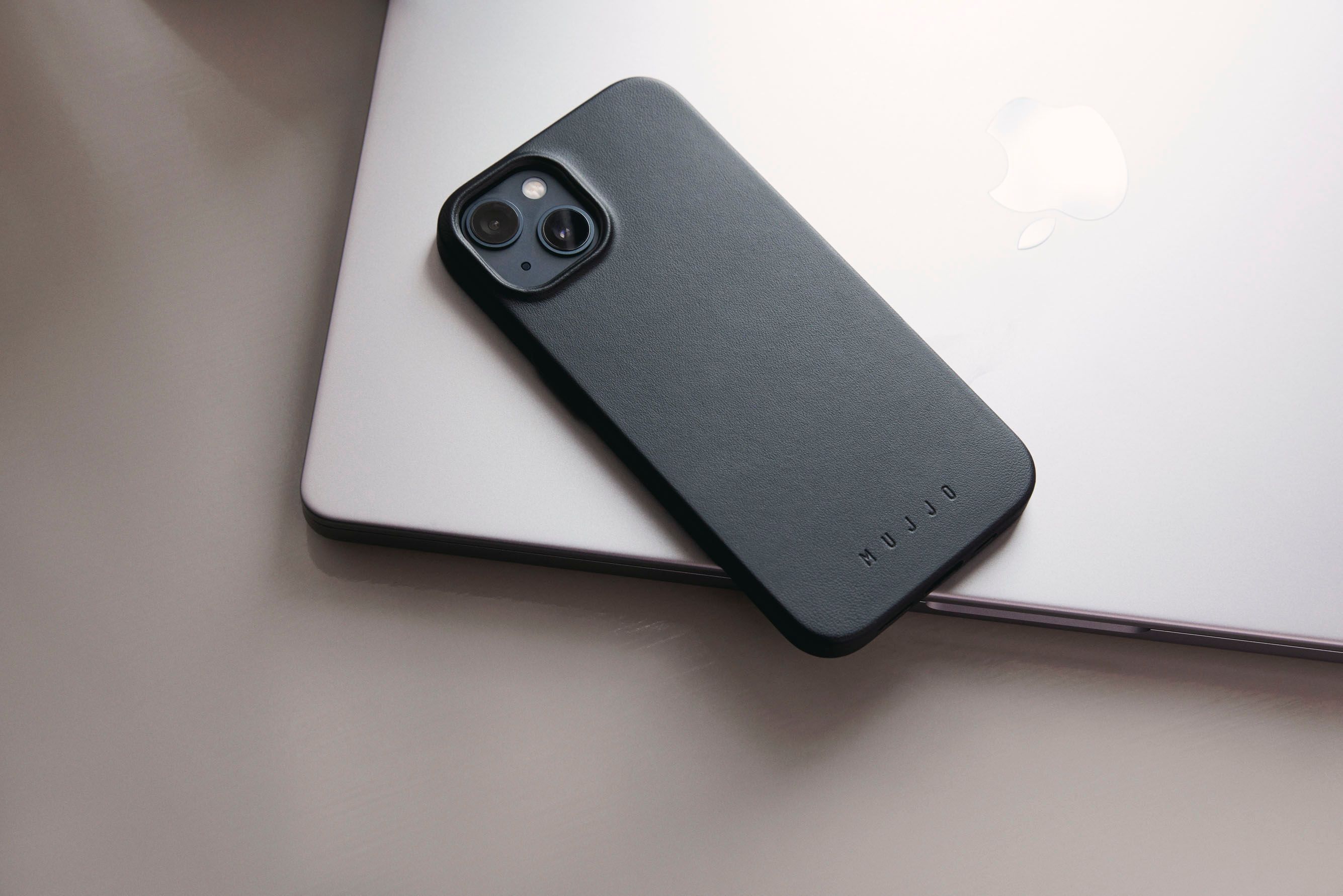 Made from Ecco leather with clickable metal buttons on the side, this slim case from Mujjo looks stylish and also keeps your iPhone secure. There's a 1mm raised bezel around the screen and a raised camera bump on the rear to protect the lenses. Inside the cases are strategically placed bumps for even greater protection.
There's also an option with a wallet attached to the rear.
Available for iPhone 14, iPhone 14 Pro and Pro Max:
Ships to the U.K.
MagSafe compatible? Yes.