The September rankings of the best-performing phones on AnTuTu are in and the ROG Phone 6D Ultimate is the new leader edging out key competitors like the OnePlus Ace Pro and iQOO 10 Pro which came in second and third place respectively. The new ROG Phone 6D Ultimate is the only smartphone in the list that's not powered by a Qualcomm Snapdragon 8 + Gen 1 chipset and instead relies on the Dimensity 9000+ SoC which earned it a 1,123,036-point score. The total score here is a sum of the CPU, GPU, memory and UI components.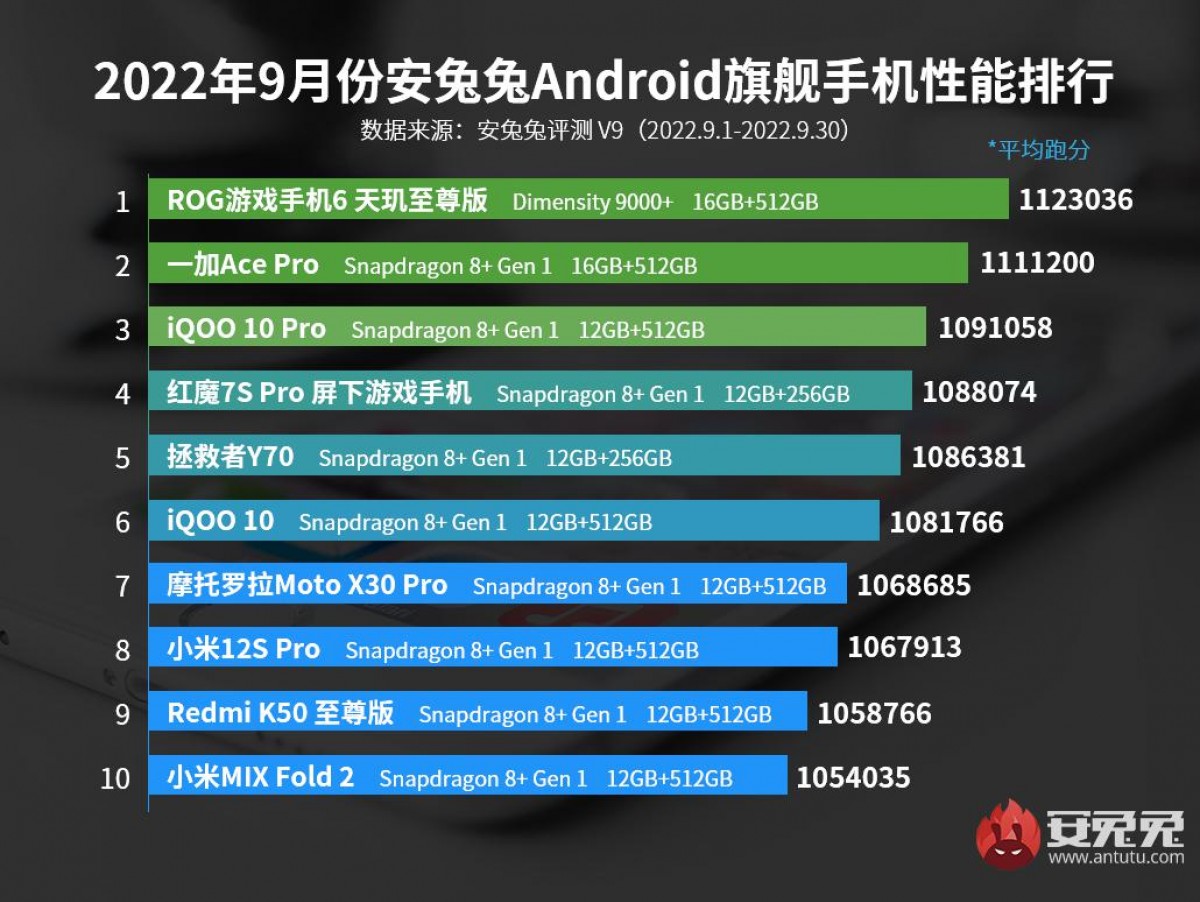 This is the first time a phone with flagship MediaTek's chipset is ranked number one on AnTuTu's database though the margin between the ROG Phone 6D Ultimate and the second place Snapdragon 8+ Gen 1-powered OnePlus Ace Pro is a mere 11,836 points in favor of the Dimensity chip.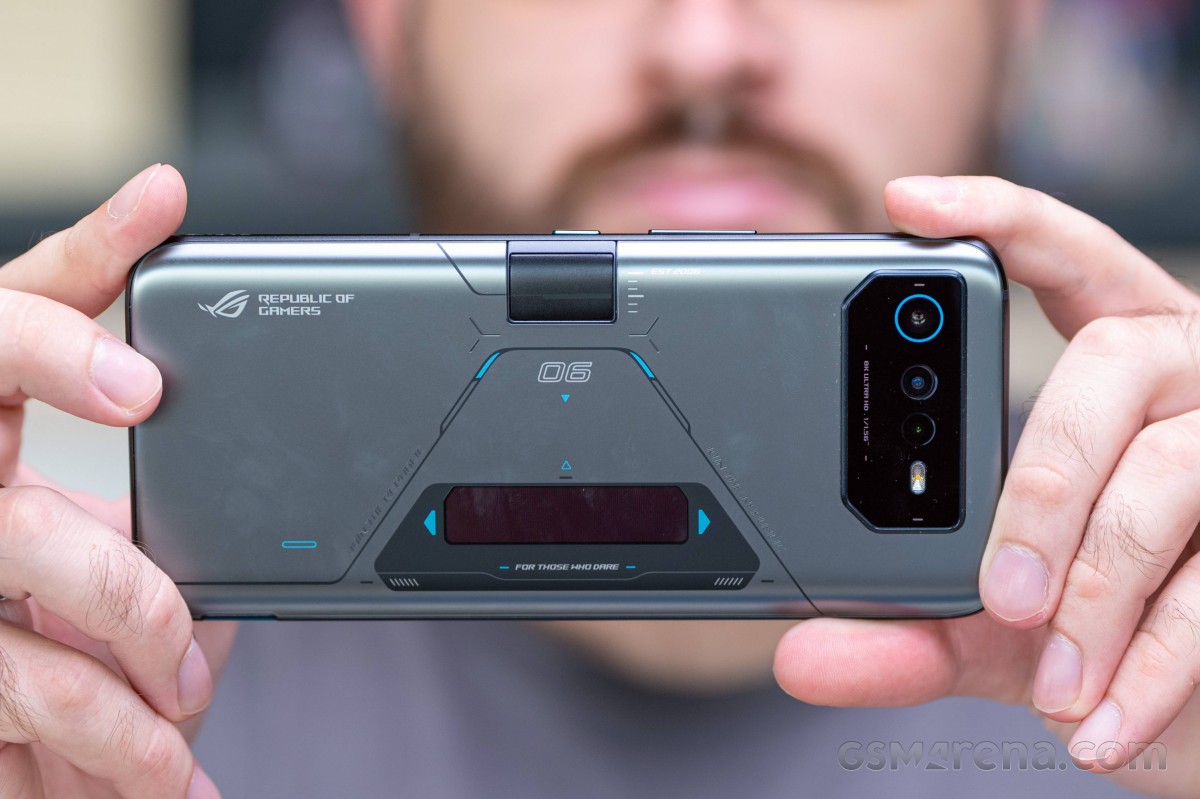 Interestingly enough the Dimensity 9000+ chipset trails in the GPU department compared to the Qualcomm flagship chip though it makes up by delivering higher scores in the CPU department. We found much closer results between the MediaTek and Qualcomm chips in our own AnTuTu benchmark tests during our ROG Phone 6D Ultimate review process.
Switching over to the flagship-killer end of the rankings we have another win for MediaTek and the Dimensity 8100 Max powered OnePlus Ace which took home first place in the rankings thanks to an 821,025 point combined score.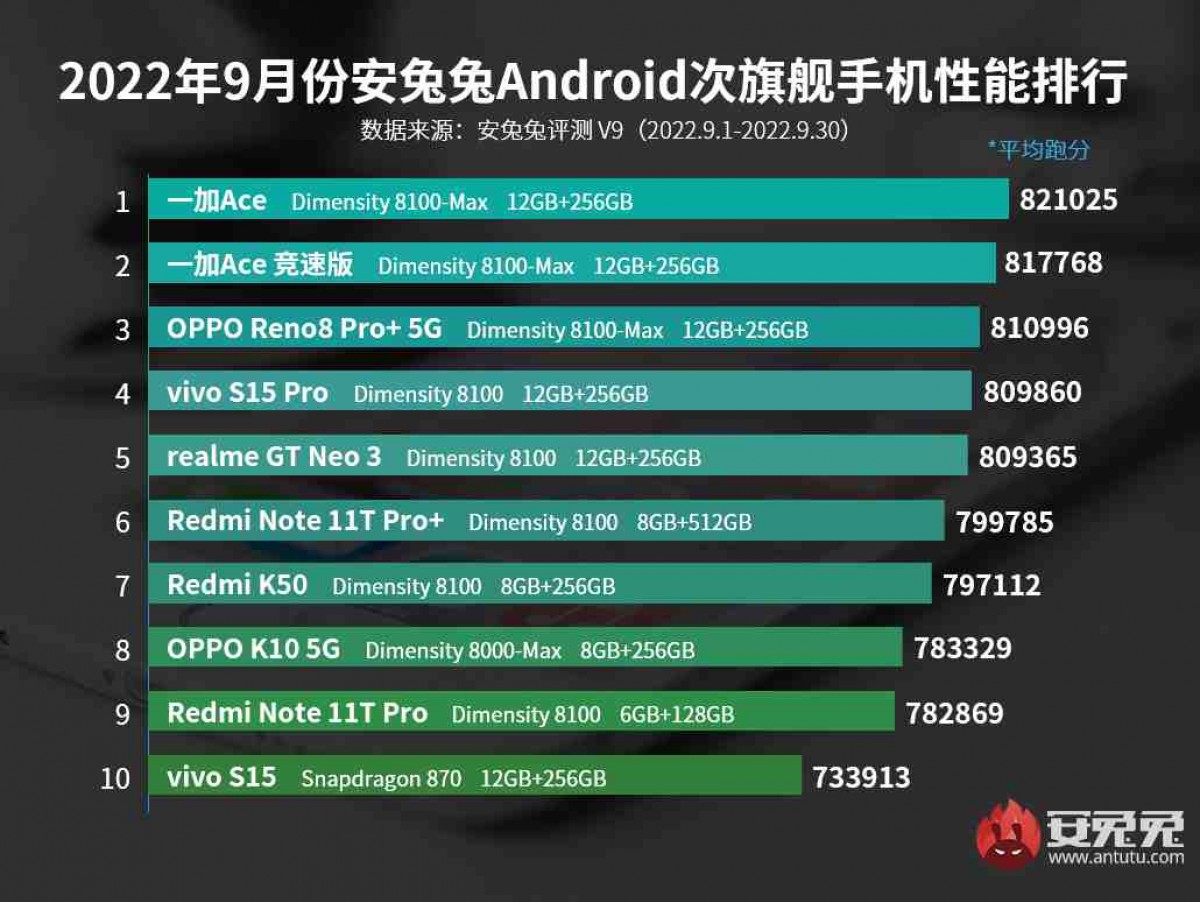 The OnePlus Ace Racing Edition which uses the same chipset came in second place while Oppo Reno8 Pro+ 5G comes in third. The chart is dominated by Dimensity 8100/8100 Max chipsets while only a single Snapdragon 870 powers the tenth place vivo S15.
The midrange segment on the hand is dominated by Qualcomm-powered devices with the top two scores belonging to a pair of Snapdragon 778G phones from iQOO – the iQOO Z6 and iQOO Z5 while the Snapdragon 7 Gen 1 Oppo Reno8 Pro 5G comes in third.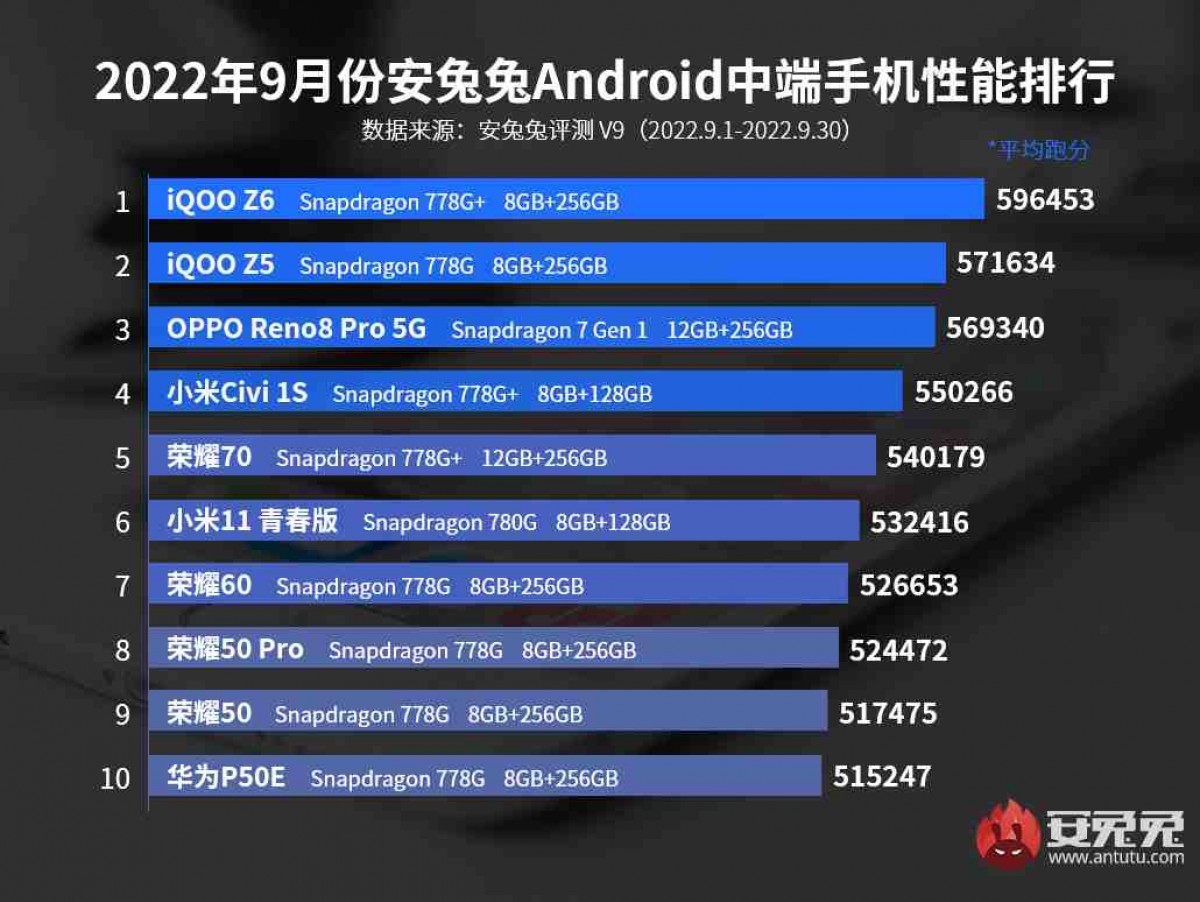 Source (in Chinese)