Humans, not technologies are the missing link for manufacturing and supply-chain success.
For the manufacturing and supply chain sectors, the recent past has been formative—and pre-COVID, this "formative recent past" would have referred to the disruptive shift toward Industry 4.0 technologies, including the IoT (Internet of Things). However, considering the pandemic, the formative recent past must now include all the strife supply chains have faced because of the fallout from COVID-19. Technology is a part of the picture, but it's far from the whole picture.
Supply chain executives have long pursued more visibility within and control over supply chains. What COVID did was open everyone else's eyes to the complex, potentially fragile nature of supply chains and just how extreme the repercussions can be when those supply chains face massive or even moderate disruption. Of course, it's not just COVID's downstream effects keeping manufacturers and supply chain executives up at night. There's economic uncertainty, cyber threats, labor and talent shortages, and geopolitical tension, for a start.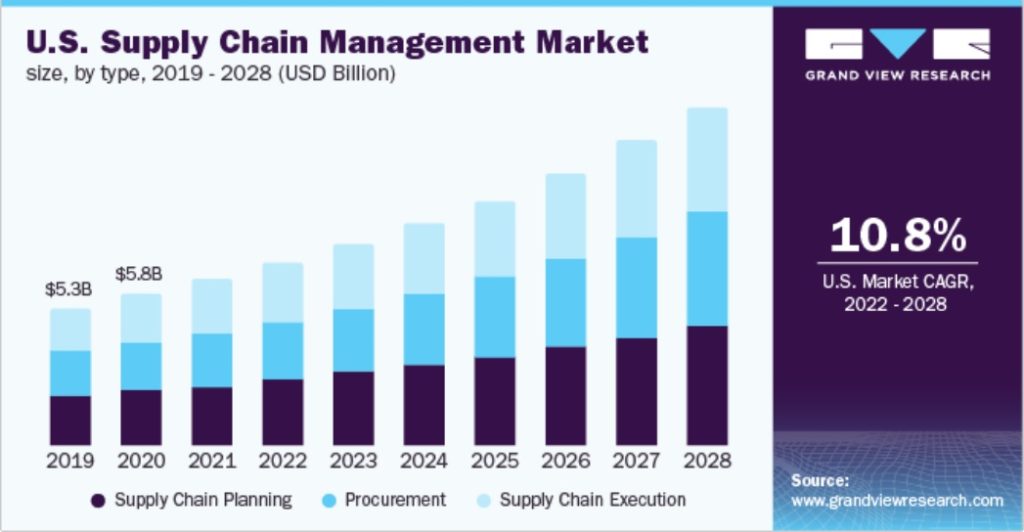 On the bright side, the events from the past few years have prompted long-term strategic initiatives aimed at recovering, strengthening, and preparing supply chains for what could come next. Many organizations are shifting their focus away from cost and speed toward resilience—and that's a good thing. Technology and the acquisition of data—and, more importantly, the ability to turn this data into insights—is driving positive change. But what about the human component? Experts say strategies for stronger supply chains cannot rely on technologies alone.
What's Going Wrong?
Type "supply chain issues" in a web browser's search bar and there's always something new making headlines—from disruptions relating to Ford's V8 engine production to delays on public transportation infrastructure projects and general woes for U.S. food retailers. These are the types of disruptions making news, but how many other issues exist behind the scenes? What's really keeping manufacturers and supply chain executives up at night?
Nick Vyas, founding executive director of the USC Marshall Randall R. Kendrick Global Supply Chain Institute and academic director of the USC Marshall Master of Science in Global Supply Chain Management, says increasing market demands, unprecedented cargo bottlenecks, labor shortages, carrier capacity constraints, COVID-19, and geopolitical crises have made supply chains more vulnerable than ever. Vyas believes manufacturing executives are most worried about another global supply chain disruption. "With the rise of global value chains, delays in the production and distribution of materials, components, and products are now the norm," he explains. "Because of the increased demand, suppliers' delivery times in the United States and Europe, for example, have reached new highs."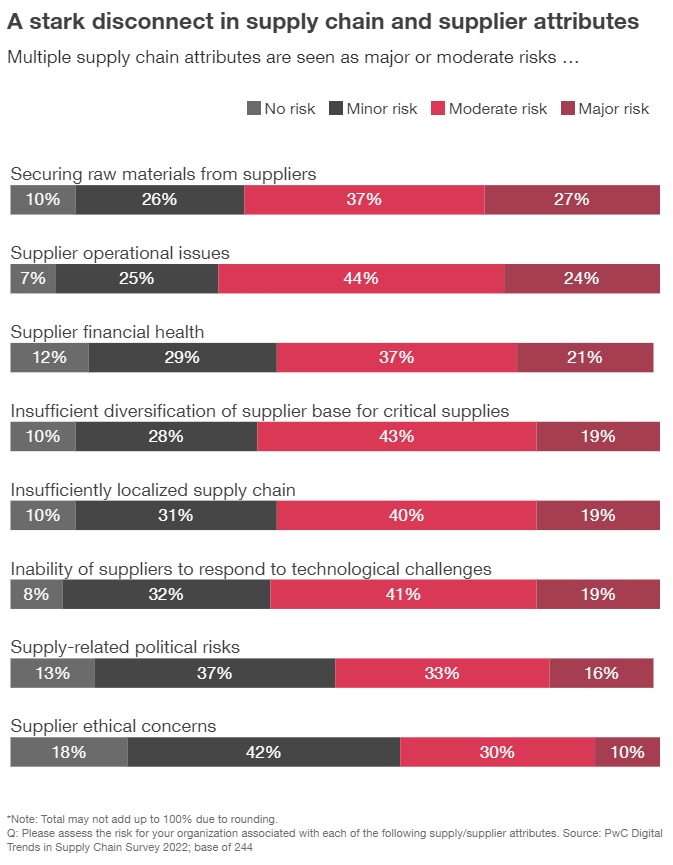 Cybersecurity and labor are also worrisome issues. "Cyber threats are also a major source of concern, particularly ransomware and malware that can cause equipment and system sabotage," adds Vyas. "Talent acquisition, training, and retention are also significant constraints these days. The global workforce is changing, and there is a real struggle to attract younger workers who have the potential mechanical and technical skills. Manufacturers must now contend with changing generational perceptions of work."           
Economic uncertainty and geopolitical issues are also front of mind for executives in manufacturing and supply chains. Vyas lists the deterioration of China-U.S. trade relations and the Russia-Ukraine conflict as examples of geopolitical issues affecting these sectors. For Jeff Smith, professor and department chair for supply chain management and analytics at Virginia Commonwealth University, what Vyas mentioned and more can be summed up in one word: risk.
"By nature, many supply chain managers are inherently concerned with ensuring systems are functional. Therefore, the thing they worry about is making sure tasks get completed," Smith says. "The problem is that risk is now spanning more domains. Managers have to worry about supply availability, rising prices, digital transformation, inflation, world politics, market changes, data integrity, security, etc. Any of these aspects could quickly disrupt the supply chain, so managers have to be aware of how each could impact operations, and what s/he would need to do to offset any negative ramifications."
5 Things Keeping Manufacturers up at Night
Bob Willig, executive director and CEO of SME, lists five things keeping manufacturing executives up at night:
Anticipating technology changes and how to pivot their business quickly, allowing them to maintain competitiveness and profitability
Availability of an inspired and skilled workforce
Raw material availability
Transportation/logistics complexity
Capital availability and efficiency 
Smith adds pre-COVID, many companies took the stance that if it was working, why mess with it? "Post-COVID, many companies are exploring alternate supply configurations while putting in place contingencies that account for potential disruptions," he explains. "This could come at a cost, however, as it means more complexity from managing a greater number of supply bases, while also potentially having suppliers that reside in higher-cost parts of the world. COVID, albeit a terrible thing, did open managers' eyes to the need to have a more complete understanding of the scope and scale of the supply chain so as to more effectively manage the risks that come with the complexity."
In other words, because of what they've experienced in the past few years, companies are not waiting for a problem to plan for one. An important part of that planning is technology implementation.
Resiliency and Transparency through Tech
Cristina Farris, manufacturing and automotive marketing lead at Microsoft, says during the past few years, supply chain resiliency has come into the spotlight for many organizations, and manufacturers are under pressure to prevent and minimize disruptions to their operations. She says they're looking to invest in ways that will make their supply chains more resilient. "One way that manufacturers are seeing positive impact to the resilience of their supply chain is by adopting an industry-specific cloud platform that connects workflows, processes, people, and assets more securely, making operations more adaptable and providing visibility into realtime information that allows you to make changes in the moment," Farris says.
To manufacturers looking to leverage technology to make their supply chains stronger, she says: "Consider a platform that unifies data from many sources and makes it digestible in realtime so decisions are easier and in the moment." Farris also advises companies look for solutions that increase collaboration and trust. "For the supply chain to move smoothly, it's important to continuously keep partners informed and share supply chain data in a secure network that allows for collaboration on potential issues and solutions," she explains.
Farris further suggests manufacturers create digital twins of their supply chains, complete with model scenarios and simulations to anticipate problems. "Doing so allows organizations to automate the best response in advance, saving time when disruption does happen. For example, the ability to prevent unexpected equipment downtime using mixed reality and the IoT to do proactive equipment maintenance," she says.
Christopher Tang, professor and chair in business administration at UCLA, senior associate dean of global initiatives at the UCLA Anderson School, and faculty director of the UCLA Center for Global Management, says COVID has helped propel the adoption of Industry 4.0 technologies, including automation. Two trending technologies he mentions in particular are digital twins and blockchain.
"Blockchain can facilitate track and trace to improve supply chain transparency. This can reduce counterfeit and product adulteration," Tang says. "Walmart adopted blockchain with nine major vendors. IBM-Maersk developed a blockchain platform TradeLens to streamline the ocean freight processes to reduce the time to processing paperwork sequentially. Blockchain can help to track and trace carbon emissions, forced labors, counterfeits, etc., so it can help firms to improve their ESG (environmental, social, and governance) performance."
While improving visibility and transparency was on the agenda for supply chain executives long before COVID and the current supply chain struggles, events and realities from the recent past have made it clear how critical flexibility and agility can be. Flexibility and agility are best accomplished with the help of visibility and transparency, which technologies like cloud, digital twins, blockchain, and more can help accomplish.
The Missing Link
Ask Chris Caplice, senior research scientist and executive director of the CTL (Center for Transportation and Logistics) at MIT (Massachusetts Institute of Technology) and chief scientist at DAT Freight & Analytics, about what's going on right now in supply chain, and he'll say what the industry needs to talk more about is the human component. "We spend a lot of time focused on all these technologies and we miss the human interface," he says. "None of these can happen without the human being involved either in the testing of it, the training of it, or the actual utilization of it, much less the maintenance of it. They're all really interesting technologies, but what's really missing is how it's going to interface with humans who actually make decisions. Machine learning doesn't make decisions, people do. All of these things enhance a human's ability to make decisions."
Caplice says if employee training doesn't keep up with technology adoption, it's not exactly a recipe for success. "The best thing you can do to improve any of these technologies is to upskill your current employees," he says. "There's a concept that's called the adjacent possible. The whole idea is that new innovation can't be that far ahead. What's the one step over that we could do to make the process be better, rather than two or three (steps ahead), because the implementation of that can be very long and hard and usually goes to failure."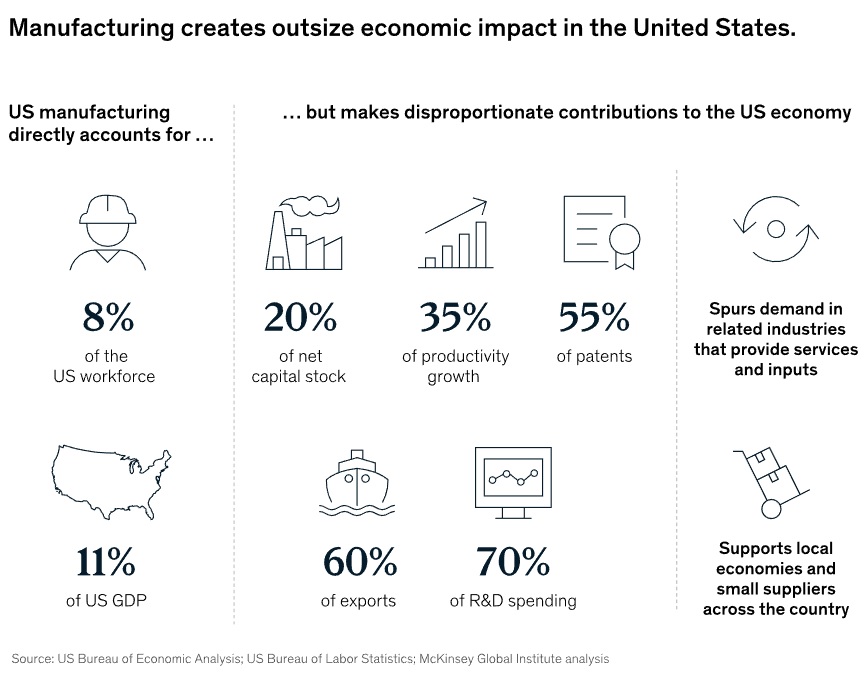 Upskilling is also important for employee retention. "Something you can do to really help retain someone is to increase their skills," Caplice adds. "You can't just replace dock workers with automation and expect everything to go fine. You can't just dump in a digital twin and expect someone who was running spreadsheets to understand it right away. So, understanding and getting the culture to move along with the skills is a huge challenge that very few companies are thinking about and are spending time on. (People) are the missing piece of the puzzle at this point (and) it needs to be more than just having a random lunch for them to come in. It's giving them hard skills."
Joris Peels, vice president of consulting at SmarTech Analysis and executive editor of 3DPrint.com, similarly suggests manufacturers and supply chain executives must ensure their workforce is trained and well prepared for the technology changes of the future. "A skills gap is limiting the growth of trusted employees' rise from the concrete floors to the meeting rooms of management," Peels says. "The lack of upward mobility in companies is divorcing management and corporate from what is happening in manufacturing day-to-day. There is also a skills gap that is making it hard for companies to find software, CAD, engineers, and all sorts of people that they need. Inflation is spooking employees to demand higher wages or look for higher-wage positions because patience can lead to penury now. That coupled with a tight labor market means that there are not enough workers. But what is too often overlooked is, even if there were enough, these workers don't have the right training and skills to optimally assist and grow in the enterprise. There is a total mismatch between the type of people that are needed in the modern factory and the type of people that are available to it. Companies need to do more to train their employees and to train prospective employees."
Like Caplice's adjacent possible argument, Peels says tech solutions can't be pushed upon a workforce too quickly. "Generally, this is an uncomfortable time with operations people having a very skeptical attitude towards much of the new software tooling—and with good reason," Peels explains. "A lot of the software, digital twin, AI (artificial intelligence), VR (virtual reality) stuff we see coming out now is not ready for prime time and is being pushed far too enthusiastically by salespeople. People are grappling with waste, emissions reduction, a reduction in energy usage, and much more, and software and sensors are being seen as the way to achieve this. But a lot of the tools being sold into the space are ridiculously ill-suited for use on the factory floor. My favorite example of this is touchscreen interfaces that are cumbersome and not compatible with the safety gloves that staff have to wear."
Microsoft's Farris adds many manufacturing organizations are faced with an aging workforce—a so-called "silver tsunami" of retirements. "When these employees leave the workforce, they take their skills with them," Farris warns. "Not only are manufacturers losing top talent, but they are also struggling to attract and retain new talent. To keep operations moving, manufacturers need to reskill and upskill their existing workforce and continue to support their frontline workers."
One of the ways organizations can do this is by using technology. "Technology can empower frontline workers with digital tools and modern devices, allowing them to be more productive and work from anywhere as the business permits. Additionally, technology can help assist with reskilling and upskilling for employees by providing access to learning solutions, knowledge and insights, and use-case scenarios. Manufacturers who adopt and utilize technology that enables their people and teams to be more productive and collaborative will see greater success over the next few years."
Among the strategies for stronger supply chains, along with leveraging technology to boost visibility, transparency, and resilience within supply chains will be to never lose sight of the people responsible for implementing these technologies. Training and upskilling workers at a rate compatible with technology adoption will help organizations within manufacturing and supply chain learn from the past and prepare for the future.
---
Links For Further Learning:
Want to tweet about this article? Use hashtags #IoT #sustainability #AI #5G #cloud #edge #digitaltransformation #machinelearning #futureofwork #bigdata #blockchain #cybersecurity #smartfactories #manufacturing #supplychain #COVID19 #skillsgap #digitaltwin #upskilling #reskilling #ESG #Microsoft #SmarTech