Jan 23, 2023Ravie LakshmananMobile Hacking / App Security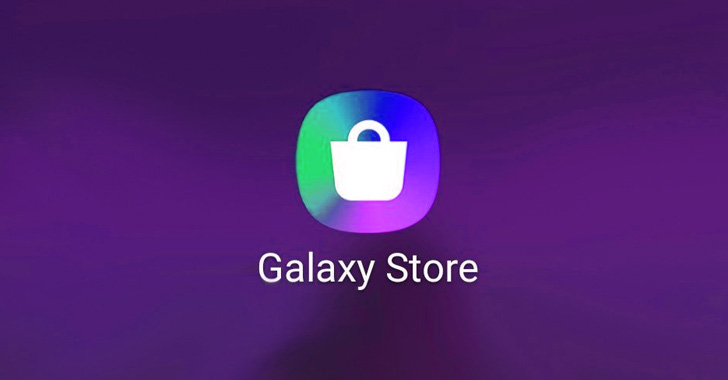 Two security flaws have been disclosed in Samsung's Galaxy Store app for Android that could be exploited by a local attacker to stealthily install arbitrary apps or direct prospective victims to fraudulent landing pages on the web.
The issues, tracked as CVE-2023-21433 and CVE-2023-21434, were discovered by NCC Group and notified to the South Korean chaebol in November and December 2022. Samsung classified the bugs as moderate risk and released fixes in version 4.5.49.8 shipped earlier this month.
Samsung Galaxy Store, previously known as Samsung Apps and Galaxy Apps, is a dedicated app store used for Android devices manufactured by Samsung. It was launched in September 2009.
The first of the two vulnerabilities is CVE-2023-21433, which could enable an already installed rogue Android app on a Samsung device to install any application available on the Galaxy Store.
Samsung described it as a case of improper access control that it said has been patched with proper permissions to prevent unauthorized access.
It's worth noting here that the shortcoming only impacts Samsung devices that are running Android 12 and before, and does not affect those that are on the latest version (Android 13).
The second vulnerability, CVE-2023-21434, relates to an instance of improper input validation occurring when limiting the list of domains that could be launched as a WebView from within the app, effectively enabling a threat actor to bypass the filter and browse to a domain under their control.
"Either tapping a malicious hyperlink in Google Chrome or a pre-installed rogue application on a Samsung device can bypass Samsung's URL filter and launch a webview to an attacker controlled domain," NCC Group researcher Ken Gannon said.
The update comes as Samsung rolled out security updates for the month of January 2023 to remediate several flaws, some of which could be exploited to modify carrier network parameters, control BLE advertising without permission, and achieve arbitrary code execution.