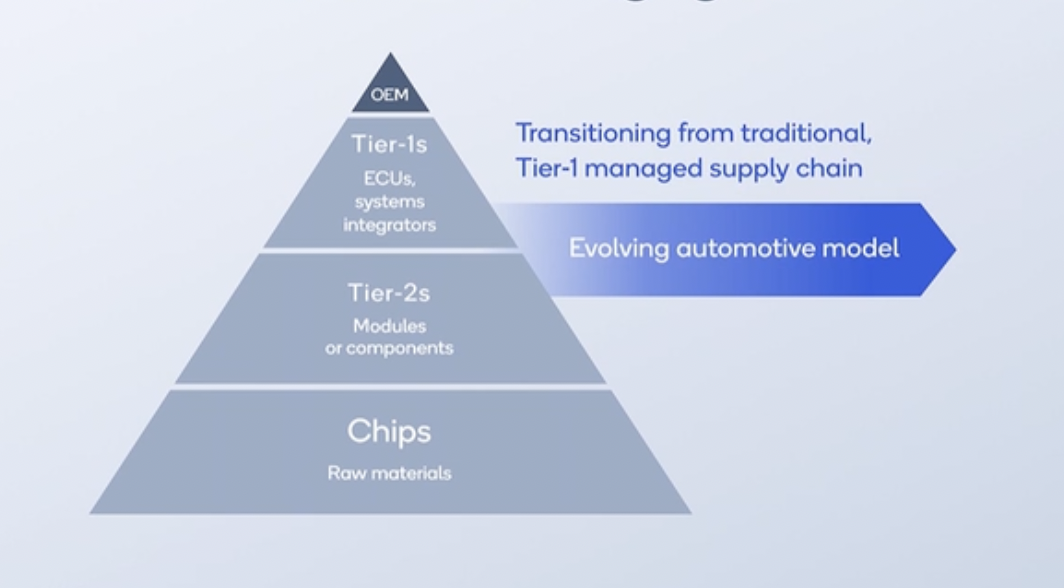 Mercedes-Benz taps Qualcomm Snapdragon Digital Chassis for digital cockpit and automotive connectivity
Providing its Snapdragon Digital Chassis to the automotive industry has been a major driver of Qualcomm expanding its total addressable market to $700 billion by the end of the decade. Just two months ago the company counted its automotive design win pipeline at $19 billion. This week at an Automotive Investor Day event in New York City, the company updated that design win figure to $30 billion.
CEO Cristiano Amon contextualized Qualcomm's automotive growth as part of a unified technology roadmap predicated on three pillars: "You need to be always connected to the cloud 100% of the time. You have a new architecture for computing at the edge which is about heterogeneous and efficient computing…And the ability to scale artificial intelligence at the edge."
Qualcomm's Snapdragon Digital Chassis comprises technologies for digital cockpits, car-to-cloud connectivity, an auto connectivity platform and an ADAS/autonomous driving platform. "The opportunity is very significant in auto," Amon said. "We're not just a modem company; we're not just an RF company; we're not just a CPU or GPU company…We have all of them."
Specific to the automotive end market, Amon called out that digitalization is "happening at [an] unprecedented pace" driven by trends around intelligent transportation systems, new vehicle architectures, the transition to electrification, connectivity, automated driving and, perhaps the most fundamental change, the transition of cars into platforms for new service delivery that changes the way auto sellers relate to customers. For more on that evolving dynamic, check out coverage of this conversation between Qualcomm SVP and GM of Automotive Nakul Duggal and Stellantis Chief Technology Officer Ned Curic.
Back to the Automotive Investor Day event, Qualcomm announced it's working with Mercedes-Benz on bringing Snapdragon Digital Chassis to future vehicles, specifically digital cockpits and automotive connectivity for vehicle telematics.
Mercedes Chief Software Officer Magnus Ostberg said in a statement, "For many years, Qualcomm Technologies has helped us deliver innovative solutions to our customers. Our strong relationship is vital to guiding the automotive industry through a time of exceptional growth and technological disruption."
To the big picture, Amon noted that two months ago the automotive design pipeline was at $19 billion and is now up to $30 billion. This, he said, "really reflects how uniquely positioned the Snapdragon Digital Chassis is and how we're really creating a platform for the automotive industry…It really reflects the success of Qualcomm's diversification strategy and execution of the connected intelligent edge."
Stay tuned for more detailed coverage of Qualcomm's Automotive Investor Day.