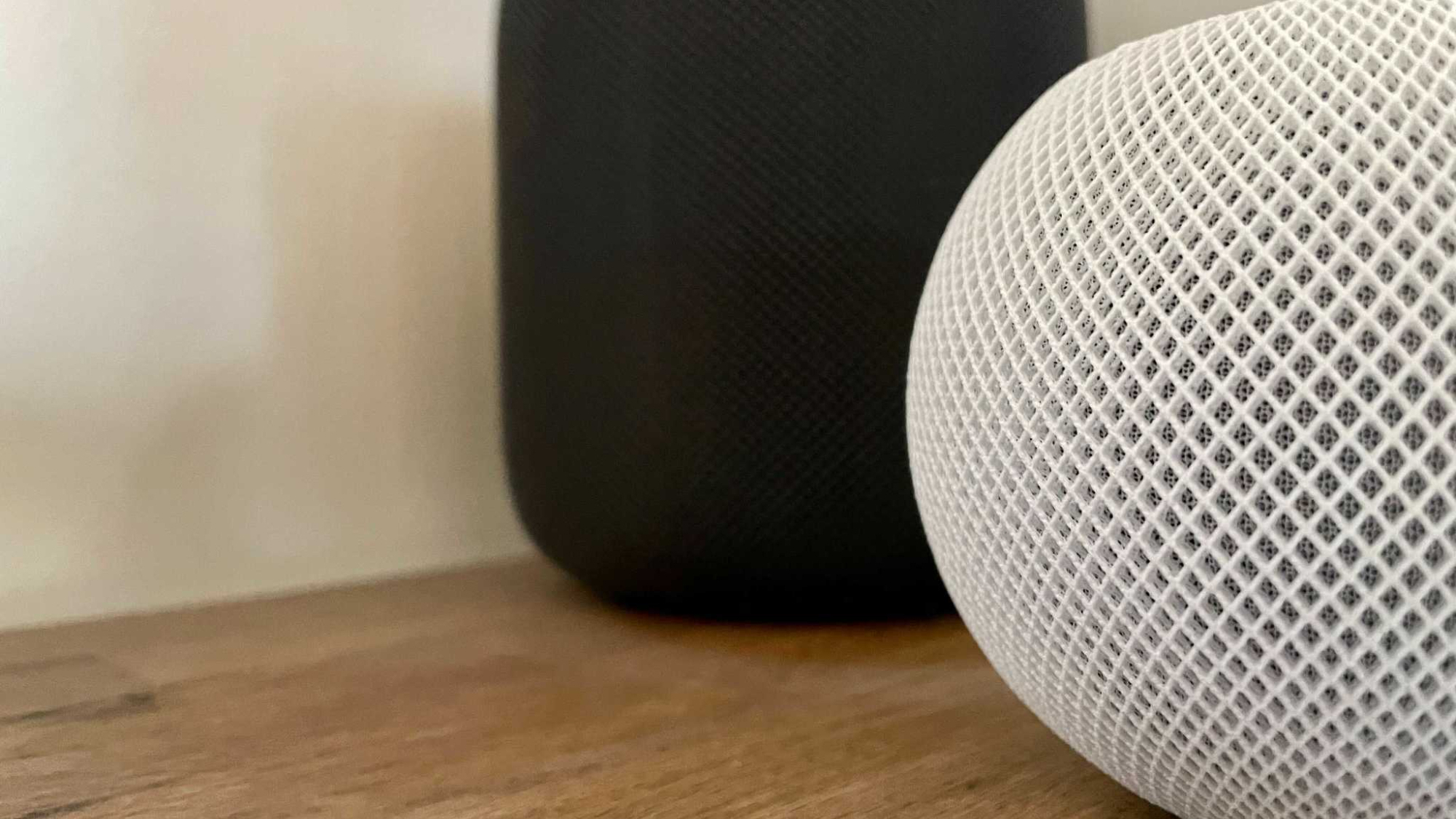 With no hardware updates since 2020, it would seem logical that the HomePod mini would follow in its older sibling's footsteps following the reveal of the 2nd generation HomePod last week. However, according to reports it looks like we'll be waiting a while to see any new iterations of the smaller, more affordable HomePod mini. 
In his latest Power On newsletter, seen by iMore, Bloomberg analyst Mark Gurman says he believes Apple is not "actively working on such a product (HomePod mini)". Gurman goes on to say, "The latest HomePod doesn't include any major new functions that aren't already in the $99 mini, so there isn't an obvious reason to update the model." 
HomePod mini software updates imminent.
In Gurman's eyes, the 2023 HomePod and HomePod mini "probably need to be made on the back end — with Siri and app integration" instead of a full hardware refresh with better sound and microphones. 
The HomePod mini, arguably the best wireless speaker for most people, will in fact receive the upcoming HomePod 16.3 software update which adds support for the humidity and temperature sensors, a new feature of the HomePod 2. Despite the 16.3 updates, the reveal of the HomePod 2, has led to a £10/€10 price increase on the HomePod mini across European countries. 
The new $299 HomePod 2 brings a 20mm, built-in bass-EQ mic, a custom-engineered high-excursion woofer, and support for the new Matter smart home standard, as well as the S7 chip to Apple's larger smart speaker. Pre-orders are live before the latest HomePod goes on sale on February 3.
For those wanting the smaller HomePod mini, the small smart speaker continues to shine despite the lack of hardware refreshes in recent years. With the ability to use two HomePods of the same type to create a stereo pair, even without a 2023 model, a duo of HomePod minis could be the way to go.