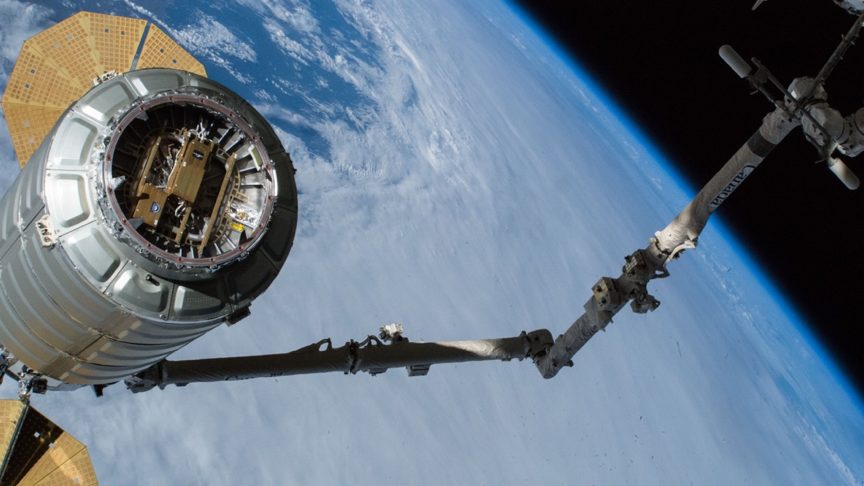 With commercial services set to start this year, Lynk's CEO says the sky's the limit
Satellite telecom service provider Lynk has announced that the U.S. Federal Communications Commission (FCC) has granted the company a commercial license to operate its satellite-based direct-to-mobile service. The company expects commercial services to begin later this year. Lynk claims to be the first company to get such approval from the FCC. Lynk CEO Charles Miller recently offered RCR Wireless News his perspective on the development of LEO 5G satellite technology and where it's headed.
Lynk is one of several companies deploying Low Earth Orbit (LEO) satellite constellations to provide standard mobile phone connectivity without needing terrestrial antenna towers. Lynk has already launched test satellites, and in April deployed "Lynk Tower 1," its first commercial satellite. While services have yet to be commercially available, Lynk has been very active in deals with telcos around the world and counts more than a dozen mobile network operators (MNOs) among its customers. Earlier this month, the company announced a partnership with Proximus subsidiary BICS to provide cell service in remote and rural areas. 
Other companies in the LEO 5G space have gotten more press recently. T-Mobile US, for example, recently announced a deal with Elon Musk's Starlink to bring coast-to-coast texting service to its customers beginning late next year. Beginning in November, Apple's new iPhone 14 will include, for the first two years, emergency text services for its new iPhone 14, made possible using Globalstar's LEO service.
Miller underscored that his company has been here from the start, and there are some key differentiators between itself and the growing competition.
"In 2015 we figured out that conventional wisdom was wrong, and that you could actually connect a satellite in low earth orbit directly to a standard, unmodified mobile phone," Miller said.
Figuring out the specifics and raising some initial investment capital took a few more years, but by 2018 the company had a lab-based proof of concept and Series A funding to get the project started.
"So we've been launching and proving this. Over three years ago, we proved it from space," said Miller. "We've launched six satellites so far."
The first five have been either de-orbited or deactivated, said Miller. The sixth is what Lynk calls Lynk Tower 1. The company expects to launch three more satellites later this year. Lynk Towers 2, 3 and 4, scheduled to be inserted into orbit by SpaceX rockets, will provide additional coverage.
"Analysts are starting to wake up to this and say what we've been saying for several years: This is the biggest market in satellite," said Miller. 
Lynk is trying tackle what Miller calls the "0G" problem: Coverage beyond the limits of current terrestrial cell service out at sea, or in remote locations where there isn't currently any reliable communications infrastructure. Unlike Apple and Globalstar's vision, Lynk doesn't require a new handset. The Apple and T-Mobile plans are also limited to North America. Not so with Lynk, said Miller.
"You're going to stay connected, no matter what," he said. "It's every phone, it's every operator."
Miller sees the emergency SOS-style communications featured by Apple as a good starting point, but not what he described as "a core offering." 
"Emergency SOS is a service that we plan and giving away for free," he said. 
Customers won't be buying service directly from Lynk – the company has worked out commercial contracts with 15 Mobile Network Operators (MNOs) so far, covering service in 36 countries, Miller said. 
"We're on pace to get to 20 by the end of the year," he added. "We're testing today with 10 countries using the satellite that's in orbit."
Lynk's MNO partners are working out specific use cases, Miller said.
"We think the real business is in commercial messaging," he said. "Another is IoT. So it depends on which MNO we're talking to."
Miller said the company expects to launch 50 more satellites based on their existing design through the end of 2023. 
"We want to build a big, continuous, global network in the sky," Miller said. "We've applied for 5,000 satellites."