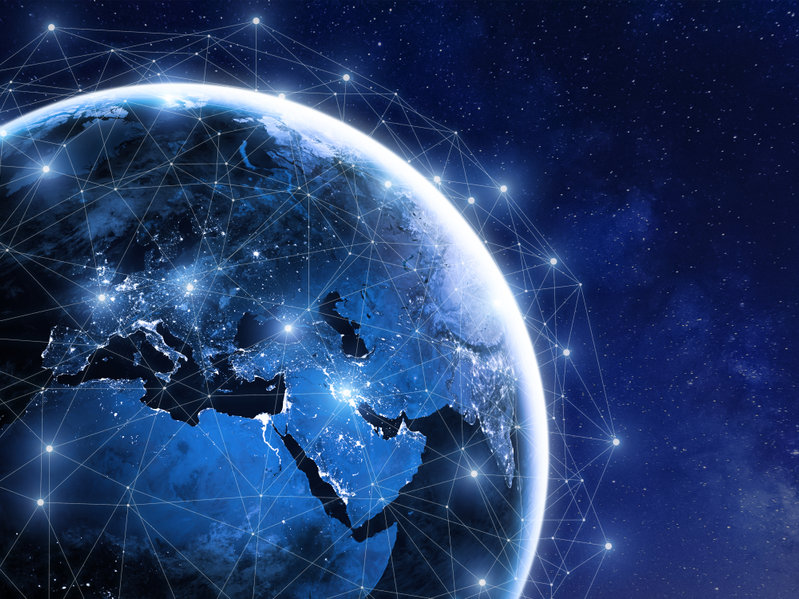 Ligado Networks has cancelled plans to begin a 5G trial network that would have operated in northern Virginia and was expected to begin operations shortly.
Ligado had planned to begin operations in airwaves at 1526–1536 MHz by September 30, according to a status update that it filed with the Federal Communications Commission earlier this year.
In a letter to the FCC from last week, however, Ligado said that "it is not intending to move forward with its trial deployment in northern Virginia. Ligado has reached this decision to allow time for the company's discussions with the National Telecommunications and Information Administration, acting in its statutory role on behalf of the Executive Branch, to resolve in a fair and reasonable manner issues relating to the government's ongoing use of Ligado's terrestrial spectrum."
The news comes in the wake of a recently released report that examined the impacts that terrestrial impacts in Ligado's spectrum will have on incumbent users. Users of adjacent bands, including the Department of Defense, have long argued that the change to Ligado's operations allowed by the FCC in a unanimous 2020 decision would result in impacts to their operations — in particular, high-precision GPS receivers. As a result, Congress asked the National Academies of Science to put together a report analyzing interference issues in that spectrum (which you can read here).
The report's three conclusions were:
-That of the two prevailing proposed approaches to evaluating harmful interference concerns (either signal-to-noise ratio interference protection criteria or another approach based on device-by-device measurement of GPS position error), neither of them "effectively mitigates the risk of harmful interference" and both "have a role to play."
-That, "Based on the results of tests conducted to inform the Ligado proceeding, most
commercially produced general navigation, timing, cellular, or certified aviation GPS receivers will not experience significant harmful interference from Ligado emissions as authorized by the FCC. High-precision receivers are the most vulnerable receiver class, with the largest proportion of units tested that will experience significant harmful interference from Ligado operations as authorized by the FCC." The report additionally found that receivers could be built that were resistant to interference from Ligado's operations.
But specifically for Globalstar, testing also found that its Iridium terminals would experience harmful interference in the downlink if within 732 meters of a Ligado signal transmitter. Additional, classified information from DoD, which was not made public in the report, also asserted that based on tests conducted by DoD and partners, Ligado's operations would "ceate unacceptable harmful interference for DoD missions" as well as "critical national security mission capabilities."
-The mitigation measures proposed in the FCC's order "may be effective", but "in
many cases such mitigation may be impractical without … extensive dialog among the affected parties … . In some cases, mitigation may not be practical at operationally
relevant time scales or at reasonable cost."
Last month, shortly before the study's release, a bipartisan group of Senators had asked the FCC to prevent Ligado from commencing operations.
Ligado holds spectrum in the 1.5-1.6 GHz range, including 30 megahertz of of L-Band spectrum plus 1.670-1.675 GHz. In order to operate a terrestrial network, Ligado was granted a modification to its existing licenses in the 1.6 GHz band, adjacent to some high-precision GPS providers and users; a group of nearly 100 users, such as Iridium Networks, have protested that the changes to Ligado's operations will harm their operations. The FCC's order allows Ligado to send downlink transmissions from a terrestrial base station to a mobile earth station at 1526–1536 MHz, and mobile earth station to terrestrial base station uplink transmissions at 1627.5–1637.5 and 1646.5–1656.5 MHz.
The 2020 FCC decision was opposed by the Department of Defense and the National Telecommunications and Information Administration due to concerns about those neighboring GPS operations. Shortly after the FCC's decision, NTIA asked the Commission to reconsider its action; one of the last actions of the FCC under the Trump administration and former Chairman Ajit Pai was to reject NTIA's request for reconsideration and a stay. The possibility of the FCC reopening the subject came up in the thwarted renomination process of former commissioner Michael O'Rielly; he was ultimately replaced by Commissioner Nathan Simington.
Meanwhile, over the course of 2022 thus far, Ligado has announced a deal with Nokia to combine Nokia's Digital Automation Cloud (DAC) enterprise private wireless networks solution with Ligado's L-Band nationwide licensed spectrum for deployment in the U.S. market and picked a spectrum broker for access to its airwaves. In June of this year, the company announced that its chip partner for its mobile satellite IoT network endeavor is Sony Semiconductor Israel. The company's spectrum has been included in 3GPP specs for 5G operations as of 2021, and Ligado has also been working with Mavenir to develop base stations as part of its plan to deploy a 5G mobile satellite network for Internet of Things (IoT) connections. The pair announced plans last year to work to establish open Radio Access Network (RAN)-compliant remote radio units and cloud-native Open RAN software compatible with Ligado's L-band spectrum.