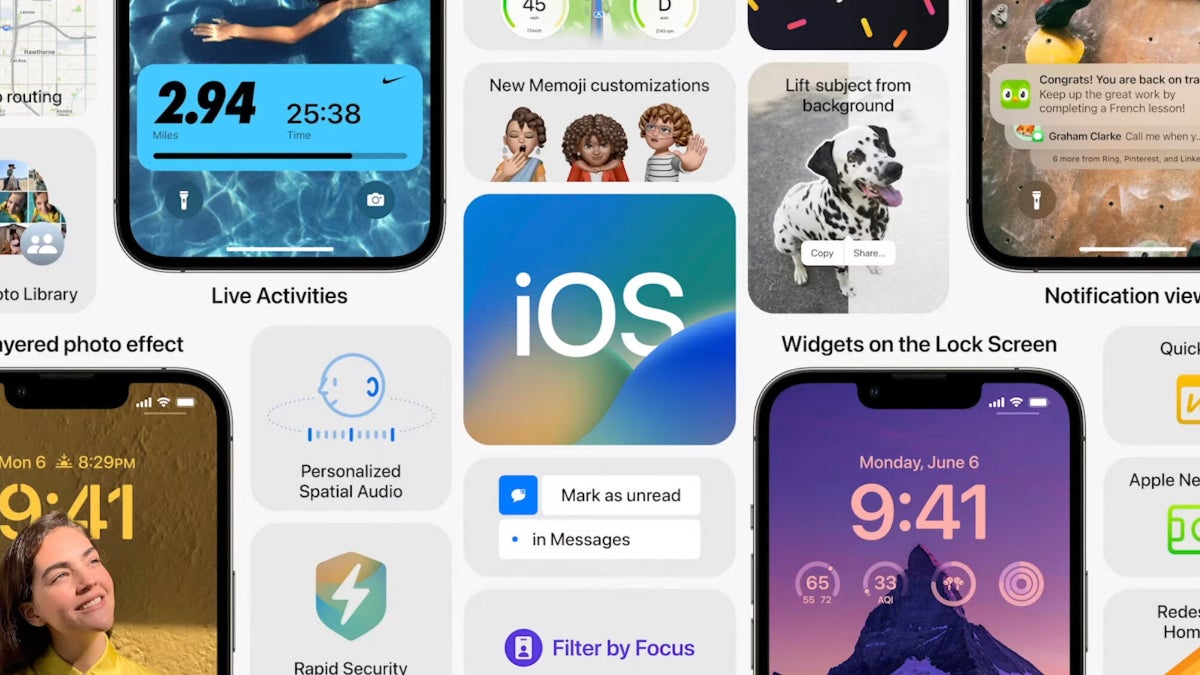 Some iPhone 14 Pro models were shaking and making grinding noises while recording video

Some iPhone cameras rely on a variation of OIS called sensor shift which is now in its second generation. With sensor shift, the iPhone's camera sensors move to keep the video looking steady. There were some questions about this bug. Was it a software or a hardware problem? If the latter, it could have forced Apple to recall a large number of handsets. If it was a software problem, who was responsible for the fix, Apple or the third-party app developers?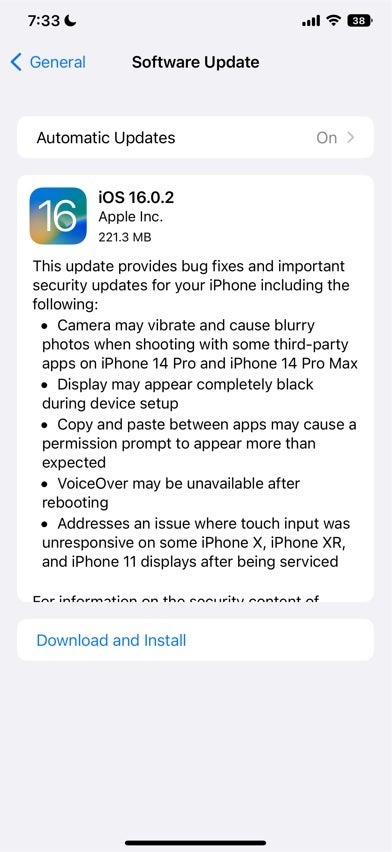 Apple releases iOS 16.0.2 to fix a bug that caused iPhone 14 cameras to shake and grind while recording videos
According to Apple, iOS 16.02 provides bug fixes and important security updates for your iPhone including the following:
Camera may vibrate and cause blurry photos when shooting with some third-party apps on iPhone 14 Pro and iPhone 14 Pro Max.
Display may appear completely black during device setup.
Copy and paste between apps may cause a permission prompt to appear more than expected.
VoiceOver may be unavailable after rebooting.
Addresses an issue where touch input was unresponsive on some iPhone X, iPhone XR, and iPhone 11 displays after being serviced.
Here is how you can install the update on your iPhone

As you can see, iOS 16.0.2 does more than just fix the shaking and grinding issues for the cameras on the iPhone 14 Pro models. In fact, take a look at these issues. One left the screen black during device setup and another left the touchscreen unresponsive after being serviced. Those are some pretty big-time issues.
To install the update, go to
Settings
>
General
>
Software Update
. The update weighs in at 221.3MB, or at least the one for this writer's iPhone 11 Pro Max tipped the scales at that level.
In case you were wondering, iOS 16.0.1 was a release day update disseminated to fix issues that iPhone 14 series users were having when trying to activate their new iPhones with their wireless carriers. The bug prevented these handsets from connecting to wireless providers via Wi-Fi.
Pick up the Apple iPhone 14 Pro and iPhone 14 Pro Max
The copy and paste bug would have an app ask for permission to access the clipboard with every paste attempt. Apple admits that this is not normal behavior. Users also were up in arms over the use of an upside-down apostrophe in the copy-paste permission alert.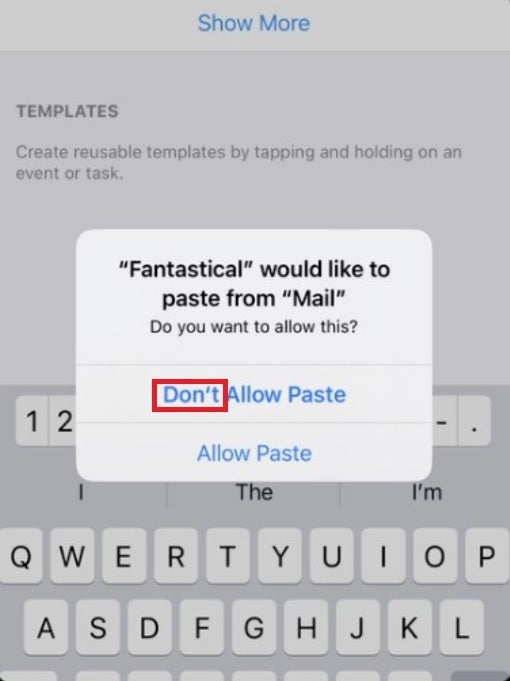 While not a major issue, on top of a copy-paste permission bug, Apple printed the apostrophe for the word don't upside down
But the big news here is that the first widely publicized bug involving iOS 16 and the iPhone 14 Pro models turned out not to be as bad as it could have been since the issue was software and not hardware related. Of course, we will know for sure if we don't hear about the cameras on the iPhone 14 Pro and iPhone Pro Max continuing to shake and grind as though they were working in some XXX strip club.
If for some reason iOS 16.02 has yet to arrive on your iPhone, don't panic. The update should hit your iPhone soon.